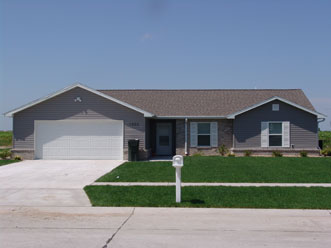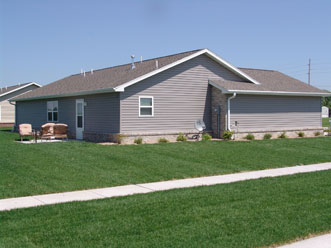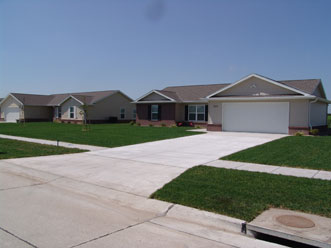 DAWSON ESTATES - Single Family
Dawson Estates is a fifteen (15) unit single-family home rental development located in the cities of Lexington, Cozad and Gothenburg, NE. The development's construction was completed in November 2009.

Each home has 3 bedrooms, 2 baths, approximately 1350 square feet and a finished two car garage. Each is unique with the use of different exterior color combinations, windows, brick placement, roof lines, etc. Homes are attractively landscaped with grass and various plants/shrubbery and underground sprinklers. Each yard also includes play/exercise equipment.

Other amenities include Energy Star appliances: washer/dryer, refrigerator, microwave, range and dishwasher. Homes also include extra storage in the oversized garages, electronic security systems and covered patios accessed by a French door.

DAWSON ESTATES HOME BUYER ASSISTANCE!
A portion of the rent collected each month will be set-aside into a reserve account for each tenant. Tenants may use these funds along with an additional $5,000 contribution from Dawson Estates to eventually purchase a home of their own (restrictions apply).
For more information, please contact Cypress Property Management Group at (402) 805-4905.