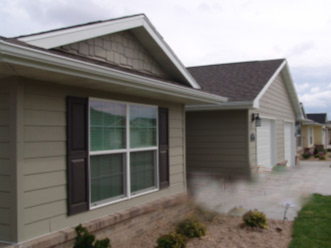 HERITAGE GARDENS - Single Family
Heritage Gardens will consist of sixteen (16) senior rental duplexes (32 separate units): Twenty (20) units located in the City of Lexington, Six (6) units in the City of Cozad and Six (6) units in the City of Gothenburg. Each unit will be approximately 1350 sqft and have three (3) bedrooms, two (2) baths and a garage.

The development will include extra amenities and upgrades such as vaulted ceilings, tray ceiling in master bedroom, crown molding, washers/dryers/dishwashers in each unit, brick/shutter accents, extra storage, a community garden, some Green Built standards and more.
For more information, please contact Cypress Property Management Group at (402) 805-4905