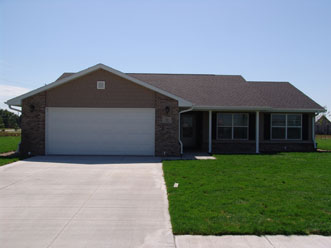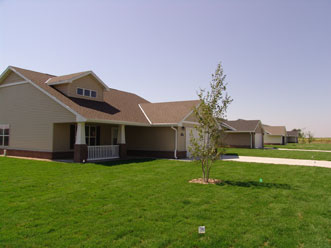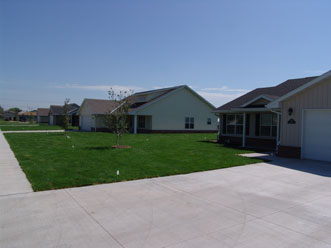 LEXINGTON ESTATES - Single-Family
The Lexington Estates project consists of twelve (12) new construction single-family homes on Reagan Drive and Linden Street in the new CED Addition subdivision in the City of Lexington. Construction was completed in 2011.

Each home has 3 bedrooms, 2 baths, approximately 1356 square feet and a finished two car garage. The development consists of two different plans and each will be unique with the use of different exterior color combinations, windows, brick placement, roof lines, "mirrored" plans, etc. All units are attractively landscaped with grass and various plants/shrubbery and underground sprinklers. Multiple trees are planted throughout the front and back yards of the development creating a tree-lined street.

Other amenities that Lexington Estates includes are Energy Star appliances: washer/dryer, refrigerator, microwave, range and dishwasher. Units have attached garages, extra storage, electronic security systems and covered patios accessed by a French door.
For more information, please contact Cypress Property Management Group at (402) 805-4905